Dedicated to publishing a high level of scientific, clinical and original research

EXPLORE OUR JOURNALS
Dedicated to publishing a high level of scientific, clinical and original research
EXPLORE OUR JOURNALS
Based on more than 20 years of experience, The Dougmar Publishing Group is dedicated to publishing a high standard of scientific, clinical, and original research. Our Editors, Editorial Boards, and Managing Editors lend their experience and knowledge to help ensure articles are timely and provide a value to the readers, researchers, academics, students and anyone interest in the topics covered by our journals and books.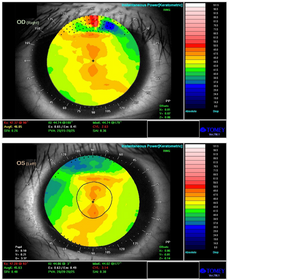 Reshaping Toric Corneas with Orthokeratology: A Case Study
Fakhruddin S. Barodawala
The use of specially designed reverse geometry lenses, known as orthokeratology (ortho-K) lenses, has gained popularity recently. With advances in technology and lens design, high refractive errors and astigmatism are now possible to correct. This case presentation summarizes a successful fitting of toric ortho-K lenses to reshape a toric cornea with high myopia and astigmatism...
The Journal of Contact Lens Research and Science
Book Store
Our books are available to purchase in print and e-book versions!
With a special interest in health sciences publishing, we welcome new book proposals and help authors bring their ideas to life

discover our book program
With a special interest in health sciences publishing, we welcome new book proposals and help authors bring their ideas to life
discover our book program